Corporate and Treasury United States
For Corporates
Through our US offices, Bank of Ireland Corporate and Treasury is committed to offering a strong and diversified range of products in the US. Our goal is to build quality, long-term relationships by delivering consistent and timely financing solutions for our customers.
Our teams combine a breadth of financing products, tailored to the US markets, backed up by the capital and resources of a global financial institution in the following specialised fields:
Leveraged Acquisition Finance
Bank of Ireland's US Leveraged Acquisition Finance group was formed in 2002. We are engaged in arranging and underwriting debt facilities in support of leveraged buyouts, recapitalizations and capital expansions for private equity backed transactions. Financing products include senior secured cash flow facilities, second lien and mezzanine facilities, unitranche facilities as well as equity co-investments. Our US Capital Markets team facilitates the syndication of underwritten debt facilities and other capital raising activities. The Leveraged Acquisition Finance group also provides US Treasury facilitated hedging, swap and multicurrency funding capabilities to our private equity clients.
Corporate Banking
We offer Corporate Banking services from our branch in Stamford, Connecticut. We pride ourselves on our relationship banking model and it is through this model that we have developed an in-depth understanding of the individual needs of each of our Corporate Customers. Our areas of expertise are:
• Multi-National Corporations
• Investment Grade
• Niche Lending
Treasury
Through our Stamford branch, we provide a comprehensive range of treasury products and services. In addition to our core products, we develop solutions, customized to your requirements. We will help you manage the impact of volatile market movements in exchange rates, interest rates, inflation or commodity costs on your business' cash flows and overall profitability.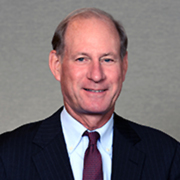 Head of Leveraged Acquisition Finance - United States
Frank Cahill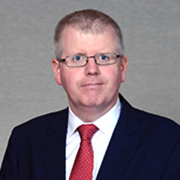 Country Manager - United States
Tony Dunne
Head of Global Foreign Direct Investment - US Based
Kevin Elliott