Meet your team
Bank with us for global thinking and local knowledge
We offer a dedicated service to international companies setting up in Ireland, which includes;
A central point of contact available to you,
A responsive, efficient and reliable service,
Decisive action, through our strong local knowledge and the ability to make decisions locally,
Access to the resources of our global business to help you every step of the way.
Flexible and fully serviced work and event space in Dublin & New York City, supporting the potential to scale up business.
Head of Global Foreign Direct Investment - US Based
Kevin Elliott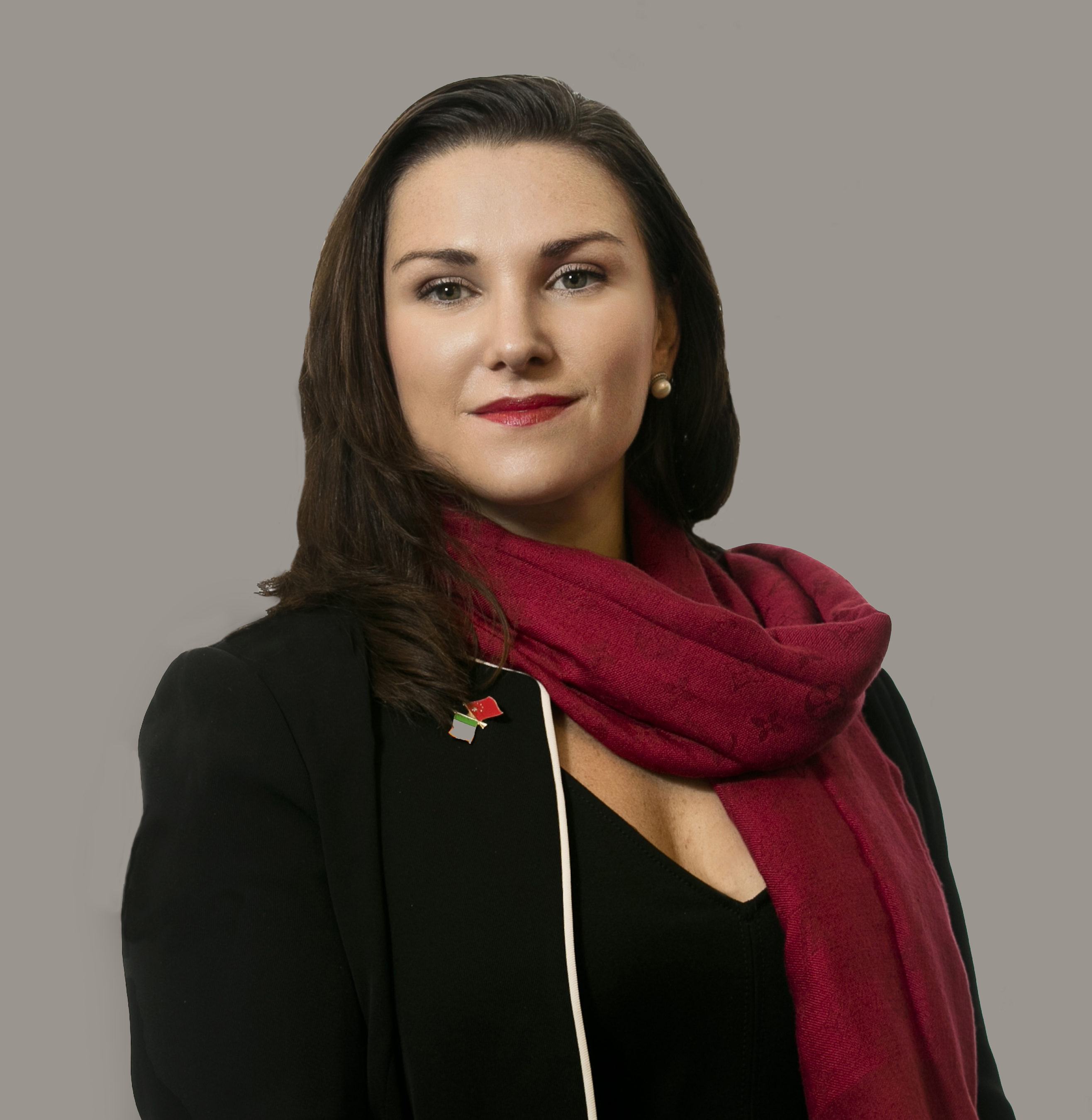 Senior Vice President - Foreign Direct Investment
Stephanie FitzGerald-Smith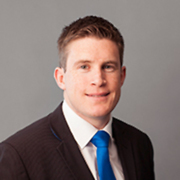 Senior Vice President - Foreign Direct Investment
Philip Healy
Senior Vice President - Foreign Direct Investment
Pamela Connell
Vice President - Foreign Direct Investment
Indre Riaukaite
Vice President - Foreign Direct Investment
Aisling Coyle
Why Choose a Local Bank?
Our Product and Services Offering
Bank of Ireland provides a full banking service to both domestic and international companies, operating across a wide range of sectors. Our dedicated Foreign Direct Investment (FDI) Team has helped over 600 international companies establish in Ireland since 2014, and we will work with you to deliver a package to suit your needs. We have strong distribution capabilities with 250 branches in Ireland, c.1,700 self-service devices, online, phone and mobile banking. We also provide a Corporate Start-up Package for new Foreign Direct Investment companies setting up in Ireland.

Corporates
Fast-track account opening process*
Checking and Deposit Accounts
Electronic Banking
Payroll Facilities
Business Credit Card pre-approved limit
FDI Business Package to minimise banking fees
Foreign Exchange and Treasury Services
Executives/Employees
Account opening prior to/post arrival in Ireland
Checking and Deposit Accounts
Debit and Credit Cards
Mortgages and Personal Loans
Pensions
Workplace Banking
*Subject to account opening documentation requirements being met.
Why Ireland
Ireland has been recognised as the top eurozone country and the eleventh best country in the world in Forbes' most recent (2018) list of the best countries in the world to do business*. Furthermore, Ireland is the fastest growing economy in the Eurozone, with sustainably managed public finances and an 'A' grade from all major credit rating agencies**.
This economy offers a range of valuable benefits to incoming investors including;
access to an EU market of 500m consumers,
availability of educated talent with favourable demographics,
a competitive 12.5% corporate tax rate.
With such an educated workforce, positive trading conditions and a gateway to our European neighbours, Ireland continues to be an ideal location for international companies to set up or expand their operations. According to IDA Ireland (2023), over 1,700 multinational companies have chosen Ireland as their strategic European base across sectors including Digital and Social Media, Gaming, Life Sciences, International Financial Services and Information and Communications Technology.
Leading-edge brands such as Apple, Google, LinkedIn, Facebook, Twitter, PayPal and Hubspot have chosen Ireland as the location for their EMEA headquarters. Ireland is fast becoming a hub for these key sectors, which in turn is driving growth and recovery in the economy making it an attractive and thriving place to do business.
*Forbes' best countries in the world to do business 2018
**Source IDA 2023
Tax
Ireland's long term corporate tax rate of 12.5% is among the lowest in the world. It is a key benefit to investors locating here and makes for an attractive global investment location.
The Irish government has always tried to encourage and support incoming investment into Ireland, and indeed foster a strong start-up culture at home. The tax regime is designed to be competitive and to facilitate innovation and enterprise and comprises the following programmes for businesses setting up in Ireland:
An attractive holding company regime,
25% R&D tax credit plus R&D grants,
An excellent intellectual property (IP) regime.
Ireland has the world's first OECD-compliant Knowledge Development Box (KDB). This enhancement to Ireland's tax offering encourages innovation and research into Ireland. This KDB sees a lower tax rate applied to profits from intellectual property that is generated as a result of research and development undertaken in Ireland*.
*Source: Ernest and Young
Labour and Talent
Ireland's vibrant, young and highly educated workforce has been a major factor in attracting foreign direct investment (FDI) into the country. Favourable demographics and consistent investment in education ensure a plentiful supply of highly qualified workers and it is certainly one of the many reasons why multinational corporations continue to locate or expand their activities here in Ireland.
Ireland, with the youngest median population age (35) in Europe, has a young workforce. In addition, Ireland has one of the most educated workforces in the world. This is the highest level of STEM graduates per capita in EU. Furthermore, there are a significant number of young, well educated foreign nationals from Europe and beyond. This linguistic mix means that multi-national companies can source people with the relevant language and customer service capabilities.
Ireland's workforce has been ranked Number 1* for both flexibility and adaptability and for its readily available skilled labour. We have built up a reputation for knowledge in key growth areas with many Irish students graduating with a degree in engineering, science or business. In fact, the government actively supports continued excellence in these fields, with ongoing programmes to encourage more participation from the student population.
Over 40 years of international corporate investment in Ireland has resulted in a generation of world-class managerial talent experienced to an international standard. This in turn has led to a wealth of experience in managing pan-EU and global projects for large international organisations.
*Source IDA 2022
Technology and Innovation
Globally recognised names in key sectors, from life sciences to information technology, pharmaceuticals to medical devices, hardware to software, have chosen Ireland for major European operations. Ireland is home to:
16 of the top 20 global tech companies and the top 3 enterprise software providers
106,000+ people are employed in the ICT industry
By setting up in Ireland, you'll become part of the global hub of choice for strategic activities of world-leading tech companies, including software development, shared services, advanced manufacturing, cloud services, EMEA inside sales and hardware and software R&D.
70+ years record in attracting and retaining top-tier foreign direct investment
50% of tech companies have been here for 10+ years; 33% for over two decades
Ireland has one of the strongest talent pipelines for STEM (science, technology, engineering, and mathematics) in Europe. Our technology sector benefits from high levels of Government support for, and investment in, skills programmes.
Third-level STEM graduates highest in Europe per 1,000 of population
High level of software developers in EU per one million inhabitants
Ireland is constantly developing educational programmes and skills initiatives to further increase the talent pool across the entire spectrum of tech roles for new and emerging areas.
40+ companies in Ireland using or developing AI technologies
Education in cloud, cybersecurity, analytics, software engineering and more
Publicly funded Irish research centres support and complement corporations' own R&D activities taking place in Ireland. Ireland's Knowledge Box, or patent box, meets the OECD standard.
Highly competitive financial incentives for investors carrying out R&D in Ireland
Active industry clusters support collaboration between corporations and researchers
*Source IDA 2023
Culture and Lifestyle
Ireland is a great place to live and continually scores highly in many surveys on standards of living and well-being.
Dublin has been recognised as one of the friendliest cities in the world by Condé Nast Traveller in 2022. Similarly, in the 2022 OECD Better Life Index, Ireland is ranked 3rd for "community" or "quality of social support network" to those who live here, making it an attractive place for families to live.
Ireland's education system offers high quality primary, secondary and pre-schools; and a wide range of third level opportunities. It offers an affordable cost of living compared to other parts of Europe and boasts a thriving food culture where producers nationwide offer locally grown dairy, meat and vegetable products.
Although traditionally an island of emigration, this has shifted over the last few decades and Ireland is an increasingly multicultural society where people from other countries feel comfortable and at home.
The country is rich in unique culture and heritage with an abundance of natural beauty, from parks and forests to coastline retreats. As well as traditional music, dance and sport, Ireland has produced a wealth of writers, musicians and sports stars over the years, who have had international success.
Skip to content