Growth Funding and Acquisition Finance
Funding solutions are essential for any business, both in meeting everyday expenses and enabling domestic or international growth. As Ireland's No. 1 Corporate Bank*, we have the appetite to provide the appropriate funding to support your short-term business needs and longer-term growth objectives – thus helping drive the economic recovery.
Loans
Term loans offer a funding solution for your business to finance general business needs over a specified period of time.
Syndicated & structured loans
Our specialists can work with you to structure more complex financing to meet your needs.
Property Finance
Funding for property development and property investment, with advice on hand from our expert Property Finance Team.
Bonds, guarantee and letters of credit
We can tailor these solutions to meet your specific needs.
Equity Funds**
Click here for information on Equity Funds.
Asset Finance**
Click here for information on Asset Finance.
* BOI analysis of independent industry statistics, 2017.
**This product/ service is not regulated by the Central Bank of Ireland.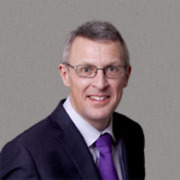 Donal Duffy
Director
Corporate Banking