Global interest rate markets are becoming ever more sophisticated and offer wider opportunities for interest rate risk management. At Bank of Ireland we aim to help you manage your interest rate exposure through a range of products. Interest rate strategies can be based around core interest rate products or structured products.
An overview of our core interest rate products can be viewed in the video below. For a more in-depth explanation of the features, benefits and risks associated with these products, please read Managing Interest Rate Exposure.  For Fixed Rate Loans, please refer to your Lending Relationship Manager.
Structured products are used where variations on the core products are required.  Your Bank of Ireland Global Market's contact and our specialist Structured Products Desk will take the time to understand your specific risk profile and business requirements.  They will take this information and combine it with market insight and extensive hedging expertise to assist you in finding a solution.
Structured interest rate hedging can be a valuable tool in helping you successfully manage your interest rate exposure. Structured hedging solutions can provide you with opportunities to:
Express your view on interest rates.
Incorporate optionality and flexibility into your hedging strategies.
We offer a suite of products, in addition to the above, which can be designed around your specific business requirements.
For further information, contact your Dealer to discuss your requirements further.
ROI  +353 (0) 790 0000 / 1800 303 003
UK    0800 039 0038
US   +1 (0)203 391 5555
YOU SHOULD CONSIDER SEEKING YOUR OWN INDEPENDENT ADVICE ON THE FINANCIAL AND LEGAL ASPECTS BEFORE ENTERING INTO ANY DERIVATIVE TRANSACTION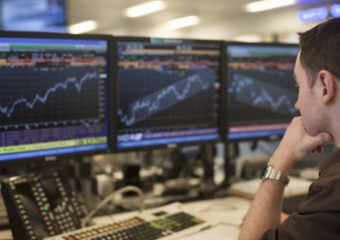 Our treasury specialists continue to build our expertise across commodities. The majority of businesses are affected in some way by natural resources. This may be through the use of oil in manufacturing or transport or the use of commodities as raw materials.
Bank of Ireland has offered commodities capability since 2005. Where you have an exposure to the price of any natural resource commodity, we can work closely with you in developing a solution specific to your needs. The bulk of our transactions concern our clients' exposure to energy prices such as gas, oil distillates (diesel, fuel oil, jet/kerosene, gasoil) and coal. We have a range of hedging solutions including swaps, caps and option structures. In recent years, we have also expanded our offering to include metals (including copper, gold & aluminium) and the main traded agricultural commodities.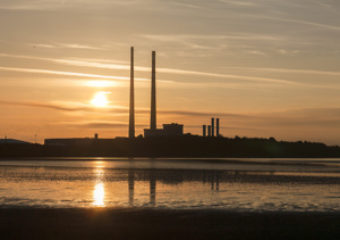 Many businesses are affected in some way by natural resources. Sometimes, this may be through the management of your company's carbon footprint.  Our treasury specialists continue to build our expertise across carbon and also provide a dedicated carbon market transactional capacity. Where you require access to the Carbon Emissions market, we can work closely with you in developing a solution specific to your needs.
Bank of Ireland has become a leader in developing innovative hedging solutions and ground-breaking structures for carbon market participants and investors. We were the first Irish bank to offer a dedicated energy and emissions desk allowing clients the opportunity to hedge energy costs and providing clients with access to the Carbon Emissions market.  Bank of Ireland is the only domestic bank with a dedicated transactional capacity for the Irish market, delivering strategies appropriate to the specific needs of individual companies under the scheme.
For information about Spot Emissions, click here.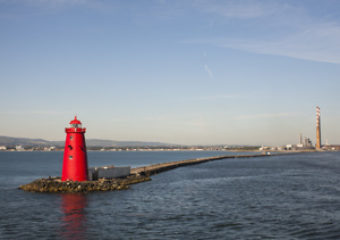 Many businesses have an inherent exposure to inflation on their balance sheets. For example, property companies, utilities, pension funds and insurance companies generally have some form of implicit or explicit inflation risk on their books.
An example of an explicit inflation risk would be a property lease linked to an inflation index. A common implicit inflation risk would be the cost of wages, which can rise with inflation. Our Treasury Specialists can provide you with tailored hedging solutions to manage the uncertainty associated with inflation linked cash flows.
Talk to us about how inflation risk hedging can benefit your business
ROI    1800 79 01 53
UK      0800 039 0038
US     +001 (203) 391 5555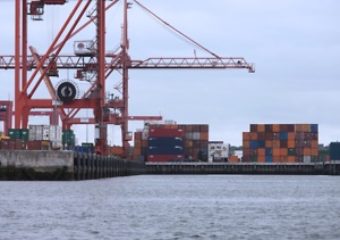 Interest Rate Product Demo Videos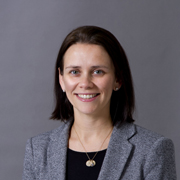 Louise Cluskey
Head of Business Development
Global Markets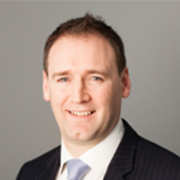 Ciaran Cash
Senior Dealer
Global Markets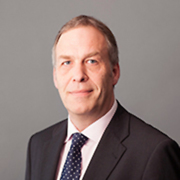 Paul Harris
Head of Natural Resource Risk Management
Global Markets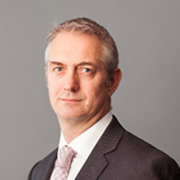 Ed Preston
Head of Corporate Interest Rate Risk Management
Global Markets