FOREIGN EXCHANGE

Foreign Exchange

We offer a comprehensive range of Currency Risk Management solutions at competitive market pricing, from hedging products to more tailored solutions. Our Treasury Specialists will take the time to help you evaluate your currency risk management choices. We will assist you to fully understand your FX risk exposures, and help put in place a risk management strategy to help protect against any potential adverse impact of market movements.

RISK MANAGEMENT SOLUTIONS

Risk Management Solutions

Bank of Ireland provides a range of Risk Management solutions to suit your business. We can provide solutions to help your business effectively manage:

Interest Rate Management

Inflation Risk Management

Natural Resource Risk Management

DEPOSITS AND CASH SOLUTIONS

Deposits & Cash Solutions

To make the most of your funds, our Treasury Specialists can provide you with simple deposits or, in the interest of a higher return, more complex investment packages. In all cases, your treasury specialists will work closely with you to build the solution around your specific yield and maturity criteria, and your wider business requirements.

We can provide you with simple deposits in the form of Demand or Fixed Term or structured investment solutions if you have more complex requirements.

If you require deposit accounts in non-Euro currencies and want flexibility on terms from overnight to 5 years with a competitive return and capital guarantee, we can develop a deposit solution for you.  Currency Deposit Accounts are available in nearly 40 currencies.

Your dedicated Treasury Specialist will take the time to listen and understand your business requirements, and your customer service preferences. They combine this knowledge with expert product structuring capability to provide you with a premium treasury service that works effectively for you and your business.

We strive to build our service around you, providing flexibility on how our accounts and products are structured, for example, flexible notice call accounts.

Talk to us

ROI   +353 (0)1 790 0079
UK     0800 039 0038
US     +001 (203) 391 5555
Foreign Exchange
We offer a comprehensive range of Currency Risk Management solutions at competitive market pricing, from hedging products to more tailored solutions. Our Treasury Specialists will take the time to help you evaluate your currency risk management choices. We will assist you to fully understand your FX risk exposures, and help put in place a risk management strategy to help protect against any potential adverse impact of market movements.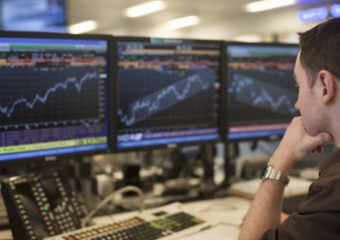 Risk Management Solutions
Bank of Ireland provides a range of Risk Management solutions to suit your business. We can provide solutions to help your business effectively manage:
Interest Rate Management

Inflation Risk Management

Natural Resource Risk Management
Deposits & Cash Solutions
To make the most of your funds, our Treasury Specialists can provide you with simple deposits or, in the interest of a higher return, more complex investment packages. In all cases, your treasury specialists will work closely with you to build the solution around your specific yield and maturity criteria, and your wider business requirements.
We can provide you with simple deposits in the form of Demand or Fixed Term or structured investment solutions if you have more complex requirements.
If you require deposit accounts in non-Euro currencies and want flexibility on terms from overnight to 5 years with a competitive return and capital guarantee, we can develop a deposit solution for you.  Currency Deposit Accounts are available in nearly 40 currencies.
Your dedicated Treasury Specialist will take the time to listen and understand your business requirements, and your customer service preferences. They combine this knowledge with expert product structuring capability to provide you with a premium treasury service that works effectively for you and your business.
We strive to build our service around you, providing flexibility on how our accounts and products are structured, for example, flexible notice call accounts.
Talk to us
ROI   +353 (0)1 790 0079
UK     0800 039 0038
US     +001 (203) 391 5555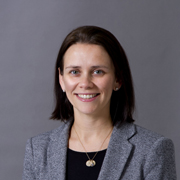 Louise Cluskey
Head of Business Development
Global Markets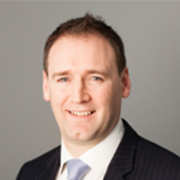 Ciaran Cash
Senior Dealer
Global Markets
Gavin Rylands
Head of Institutional Sales
Global Markets
Liam Connolly
Associate Director
Global Markets