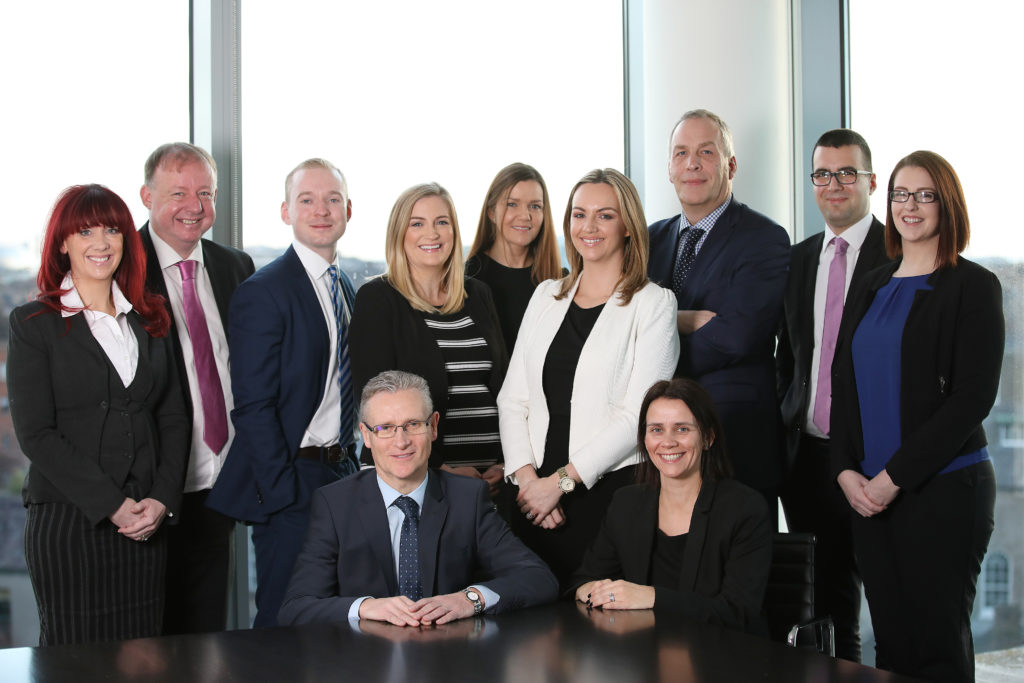 L-R Back: Jackie Quann, Eamon McManamy, Brian Marren, Christine O'Connor, Laura Banks, Deborah Hamilton, Paul Harris, Kevin Daly, Robyn Whitmore
L-R Front: Vincent Killeen, Louise Cluskey
Corporate Sales
Supporting Ireland's largest commercial enterprises with their foreign currency and interest rate risk management needs.
A dedicated team of expert relationship managers able to guide and support your business through the fast changing global markets environment.
Call: + 353 (0) 7662 44215
Email: louise.cluskey@boi.com
Institutional Sales
Supporting Ireland's largest financial institutions with their complex treasury needs.
Call: 1800 30 30 03
Email: owen.neary@boi.com
L-R: Samantha Sheehan, Martin Kindregan, Owen Neary, Jennifer Howett. Not shown: John Bergin, Eileen O'Sullivan and Patrick Prendergast.
L-R Back: Kevin MacClancy, Ed Preston, Paul McLaughlin, Michael Casserly
L-R Front: Robert Nolan, Peter Browne
Risk Solutions
Our team of Risk Solutions experts support your Global Markets relationship manager when your business needs to use a structured risk management product. The team will work with you to understand your needs and tailor a risk management solution to meet your requirements.
Our Risk Solutions Product Range
Call: + 353 (0) 766244164
Email: risksolutions@boi.com
Business Development
New to Bank of Ireland Global Markets? Our Business Development team can guide you through our offering and get you started with us.
Call: + 353 (0) 7662 44293
Email: gavin.rylands@boi.com
L-R: Gavin Rylands, Ciaran Cash, Andrew Burns
Trade Finance
Our trade finance team are here to assist you with Bonds, Guarantees and Standby Letters of Credit.
Headed by Peter Murray and supported by a team of experienced trade finance professionals, the team are there to support you with your international trade requirements.
Call: +353 (0)1 250 8900
Ext 44144
Find out more